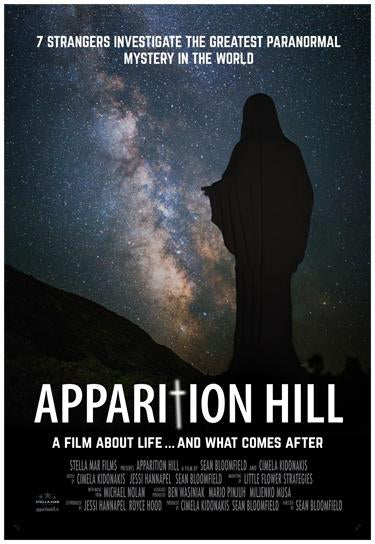 Apparition Hill Movie Poster
LIMITED EDITION. Buy the movie poster for the powerful new film about Medjugorje, Apparition Hill.
For a little extra, choose the Autographed option below and your poster will come signed by filmmakers Sean Bloomfield, Cimela Kidonakis and Jessi Hannapel!
This beautiful, glossy movie poster measures 36 X 24 inches. All sales help promote the film. ON SALE FOR A LIMITED TIME.