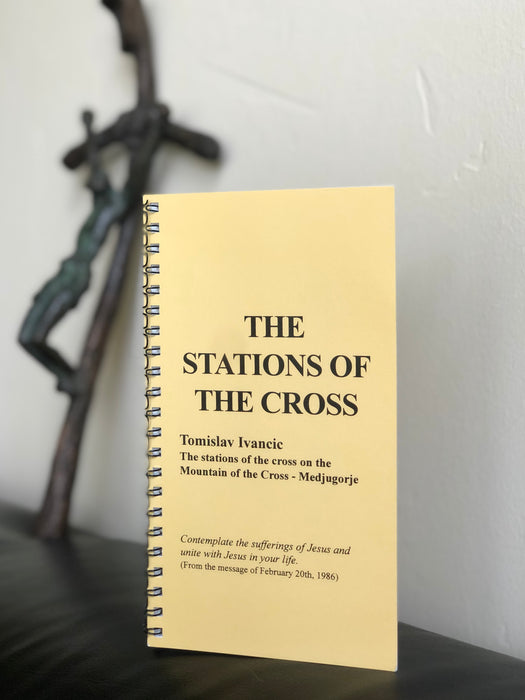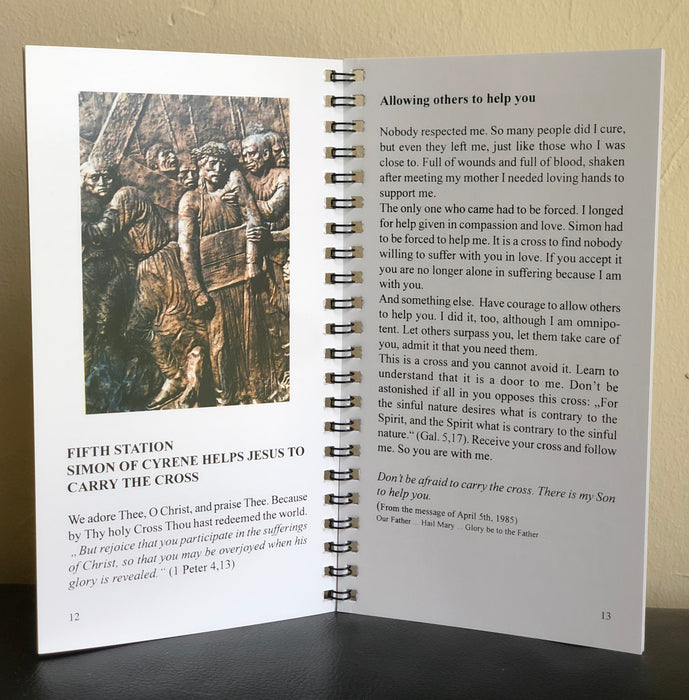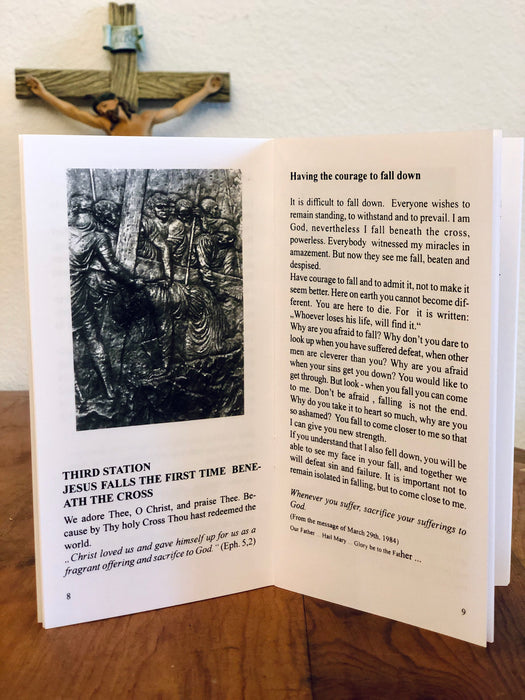 **BEST SELLER** Stations of the Cross for Cross Mountain
This Stations of the Cross meditation book is unique to Medjugorje pilgrims.
Our local guide, Miki Musa, reads the beautiful reflections—written by revered Croatian theologian Tomislav Ivančić—as he leads pilgrims up Cross Mountain.
The book includes images of the metal plaques depciting the Stations which are encountered by pilgrims as they ascend Cross Mountain.
These reflections stay with you long after your climb, and pilgrims of Medjugorje are always looking for this book all over Medjugorje, so we brought back as many as we could carry. Supplies are limited.
The purchase of this book supports Mother's Village orphanage in Medjugorje which was started by Fr. Slavko.