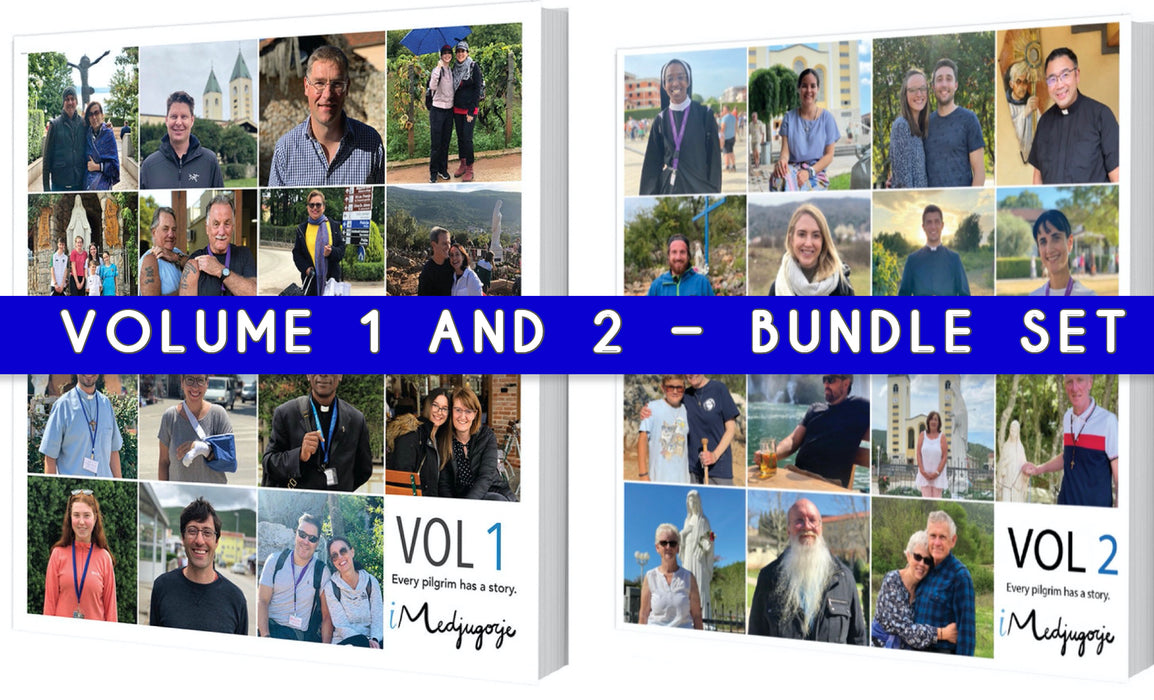 iMedjugorje BUNDLE: Volume 1 & Volume 2
**EXPECTED DELIVERY APRIL/MAY 2022**
Every pilgrim has a story to tell, and pilgrims are the heart of Medjugorje. 
One of the missions of Stella Mar Films & Queen of Peace Productions has been to document pilgrim testimonies and present them as evidence of the abundant miracles and graces associated with these ongoing apparitions.
The Stella Mar team created the popular website iMedjugorje to share these stories with the rest of the world, and now they've published these two books—a collection of powerful testimonies, original art, and portraits compiled for iMedjugorje during 2019-2021.

200 Pages. Printed in the USA. 
Available in

Softcover

with Standard Paper