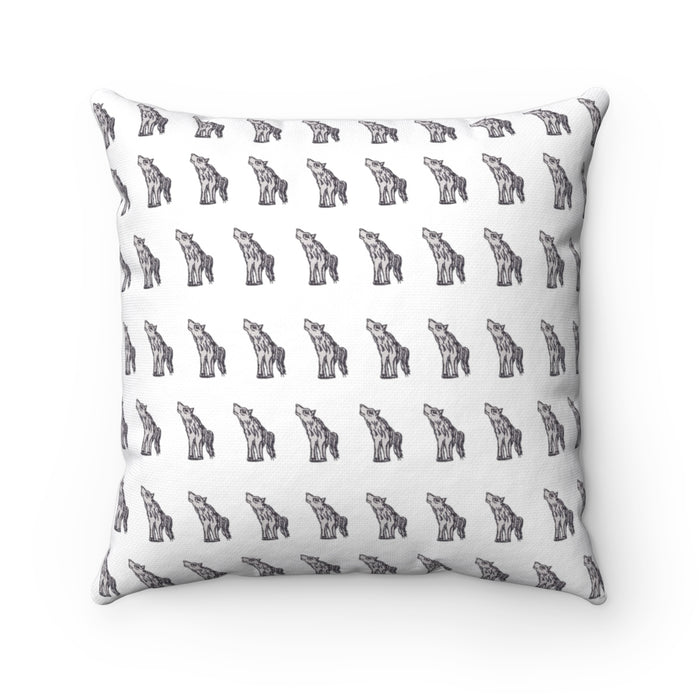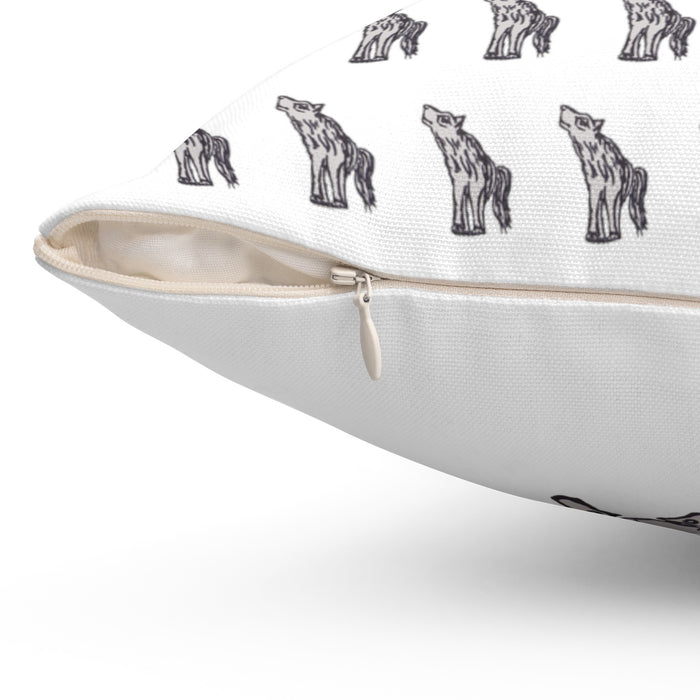 Saint Francis and Brother Wolf Pillow
We love this pillow with St. Francis and Brother Wolf. On one side is St. Francis with his companion brother wolf.  On the other side is a repeat print of brother wolf. The artist of this pillow is in fact filmmaker Cimela Kidonakis of Stella Mar Films.    

In an interview for the documentary Where There is Darkness, a friend of Fr. Rene's shared with us the story of St. Francis and the wolf. A wolf was terrorizing a small town, killing the people and the livestock, until St. Francis approached the wolf and called him brother. The fearsome wolf calmed down and walked to Francis like a pet. The wolf befriended Francis and never hurt anyone in the town again. Fr. Rene, like St. Francis, saw himself in everything around him. He believed we are all brothers and sisters. 

This beautiful indoor pillow comes in various sizes and serve as statement piece helping create a personalize environment. 
Double sided 100% Polyester cover with a concealed zipper. Polyester pillow included.