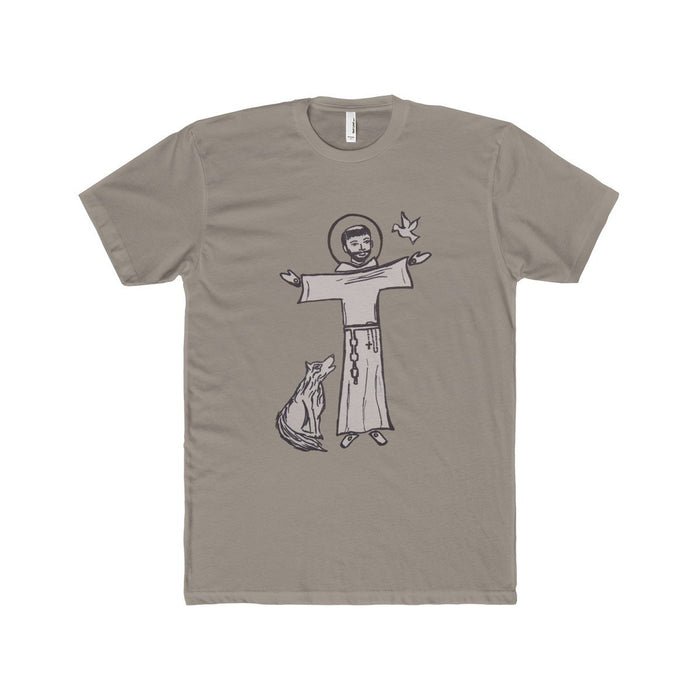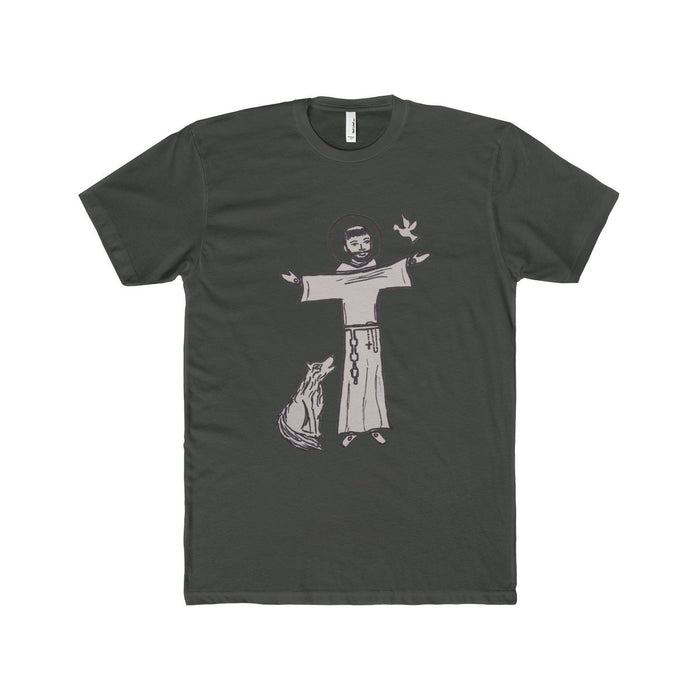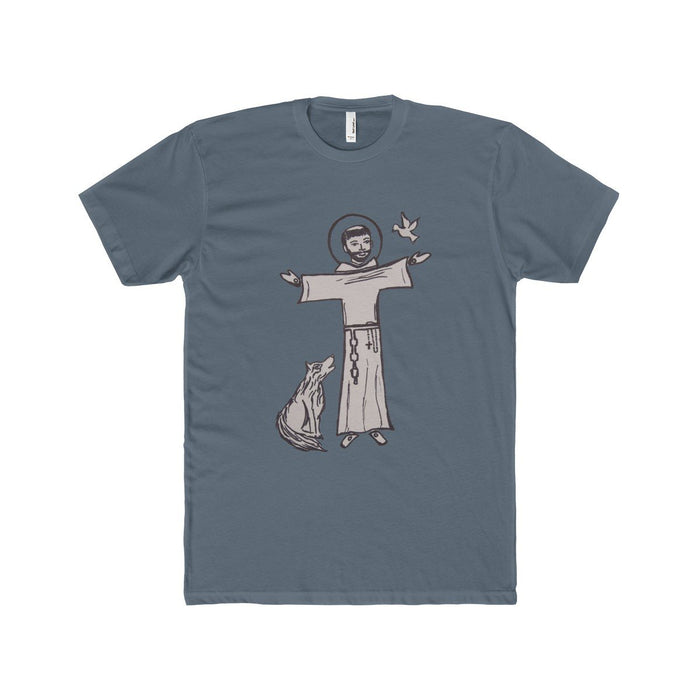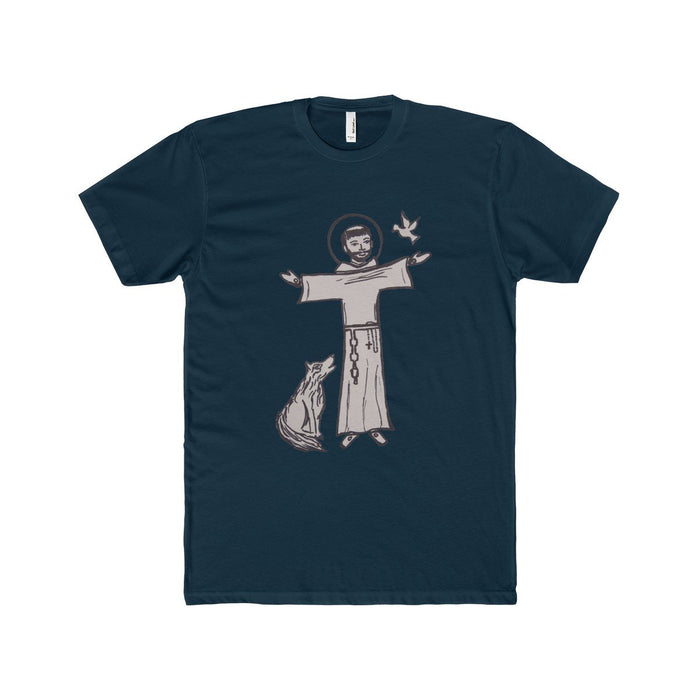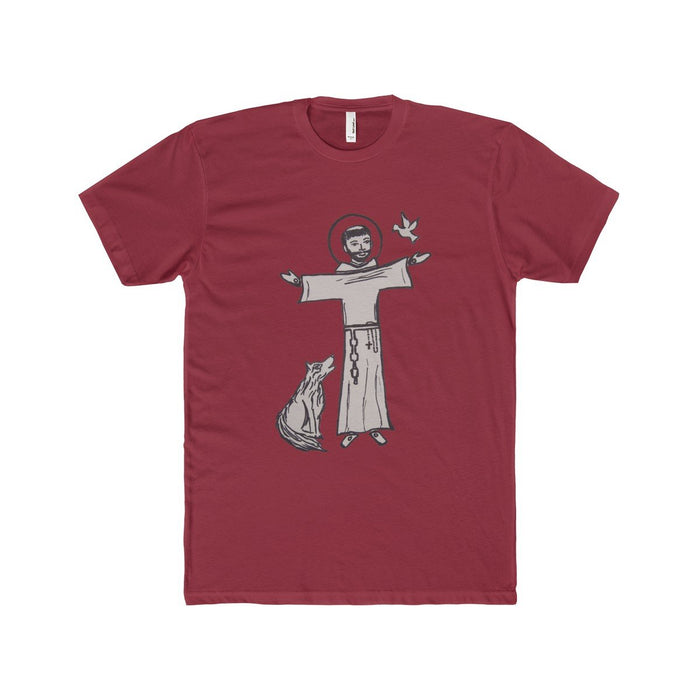 St. Francis and Brother Wolf T-Shirt
Where There is Darkness director, Cimela Kidonakis, took a short break from editing the film to draw this picture of St. Francis and brother wolf. She is now considering a change in profession. 
In an interview for the documentary, a friend of Fr. Rene's shared with us the story of St. Francis and the wolf. A wolf was terrorizing a small town, killing the people and the livestock, until St. Francis approached the wolf and called him brother. The fearsome wolf calmed down and walked to Francis like a pet. The wolf befriended Francis and never hurt anyone in the town again. Fr. Rene, like St. Francis, saw himself in everything around him. He believed we are all brothers and sisters. 
This men's t-shirt is 100% Soft cotton with light fabric and a tear away label. Double check your size! This shirt tends to run bigger than usual. 
| | XS | S | M | L | XL | 2XL | 3XL | 4XL |
| --- | --- | --- | --- | --- | --- | --- | --- | --- |
| Width, in | 18 | 20 | 21 | 23 | 25 | 27 | 28 | 30 |
| Length, in | 28 | 28 | 30 | 30 | 32 | 33 | 33 | 35 |
| Sleeve length, in | 8 | 8 | 8 | 9 | 9 | 10 | 10 | 10 |