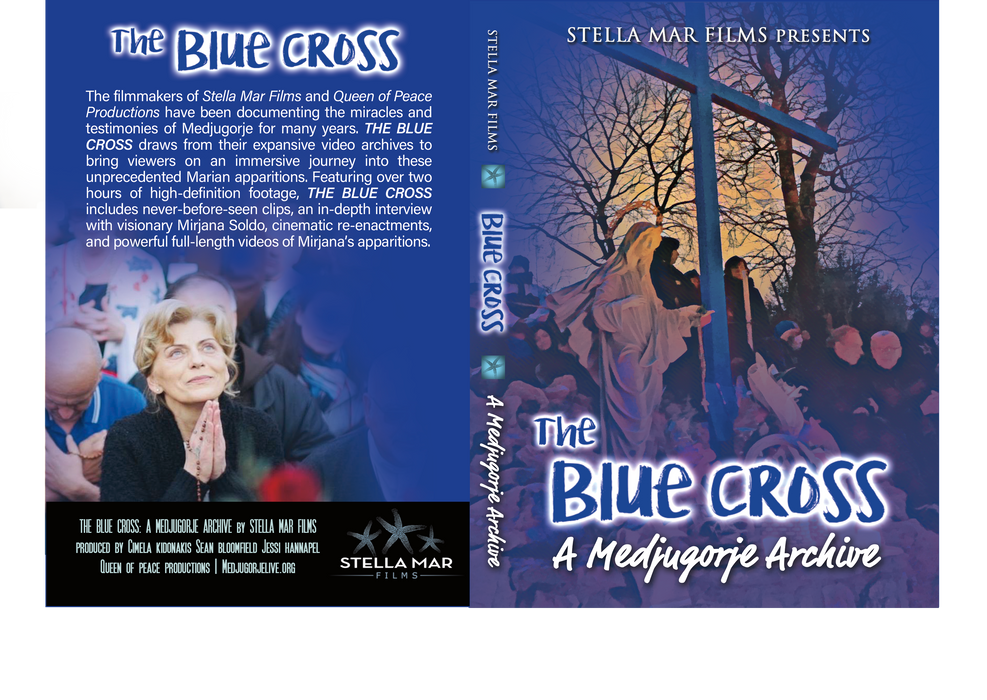 The Blue Cross: A Medjugorje Archive DVD
JUST RELEASED! Stella Mar Films has been documenting the miracles and testimonies of Medjugorje for years.
THE BLUE CROSS draws from their expansive video archives to bring viewers on an immersive journey into these unprecedented Marian apparitions.
Featuring over two hours of high-definition footage, THE BLUE CROSS includes never-before-seen clips, an in-depth interview with visionary Mirjana Soldo, cinematic re-enactments, and powerful full-length videos of Mirjana's apparitions.
All proceeds from this DVD support the ongoing work of Stella Mar Films and the Marian non-profit organization Queen of Peace Productions.
2 hours, 21 minutes. Released 2021. DVD. Quantity discounts available.